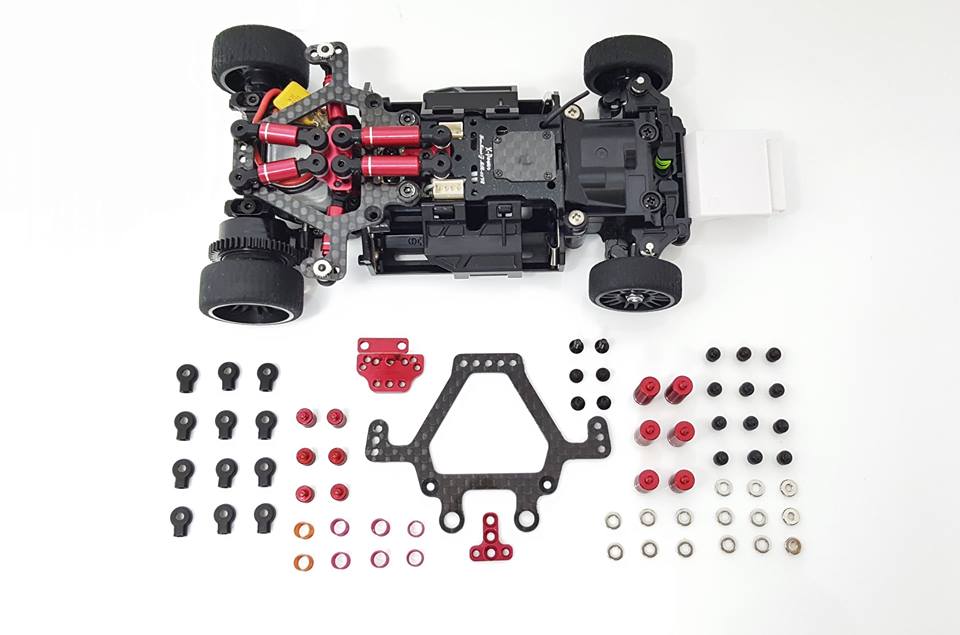 1. Light weighted aluminum damping cylinders are used.
2. Come with 6 damping cylinders provide the maximum level of adjustability. You can choose to use from 4 dampers to upto 6 of them together.
3. Damping oil is put on the surface of cylinder shaft 'inside' the cylinder to provide the damping effect. This reduces the chance of dust stick on the cylinder shaft.
4. Damping effect and spring rate can be adjusted by using different damping oil and stiffness spring.
4. Totally replaced the use of damper dish and provides a more precise damping effect and improve the motor mount returns to 'centre' position after left/right swing during cornering of the car.
5. Two side dampers provide lateral damping effect and front/rear dampers provide damping effect of ordinary dual spring damper. This '4D' design helps to maintain the motor mount always stays at its optimal position.
6. The maximum height point of the car is lower than using the damper dish suspension which helps to reduce the CG.
7. Can be used for all Miniz MR03 and MRX series.