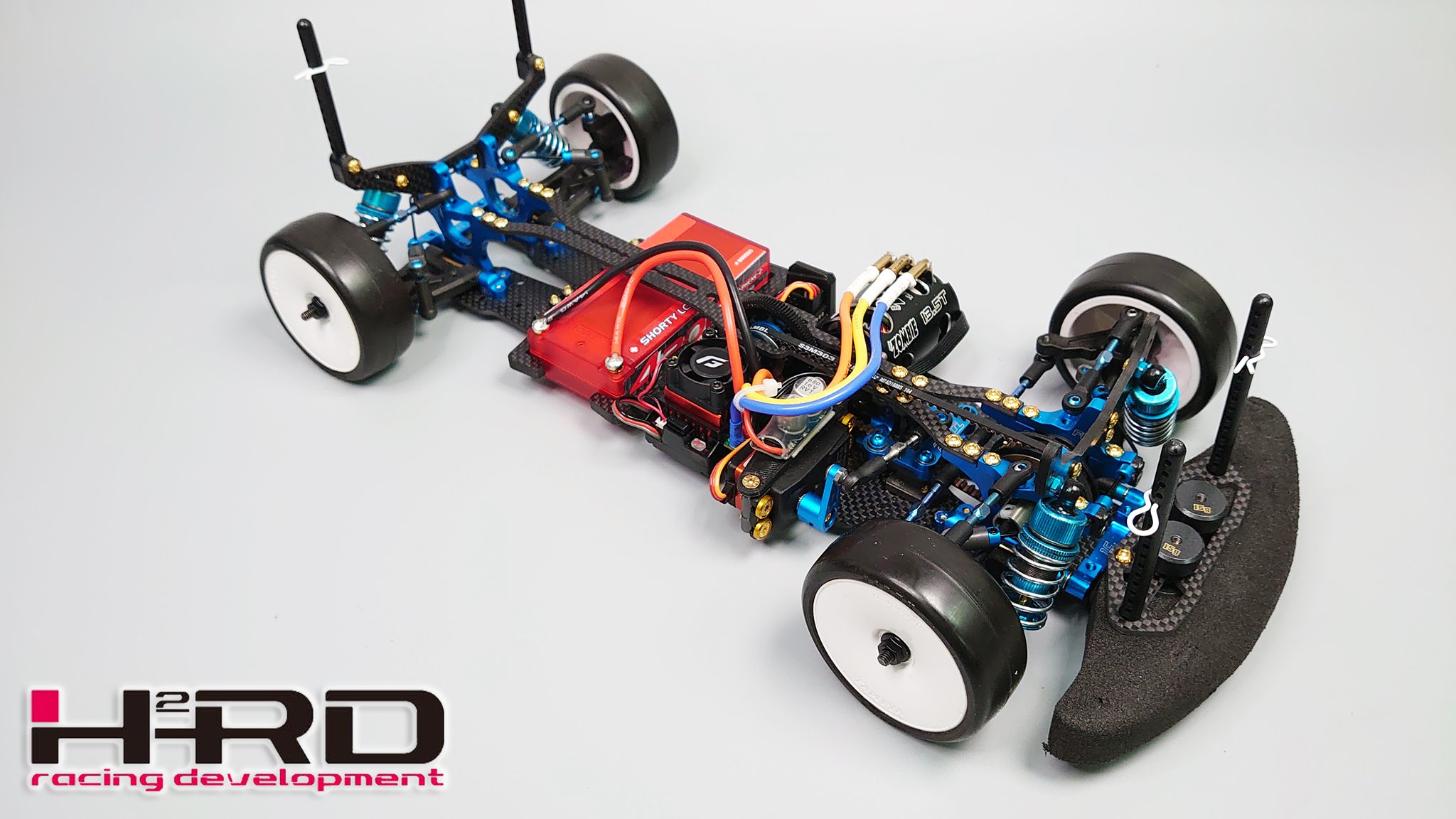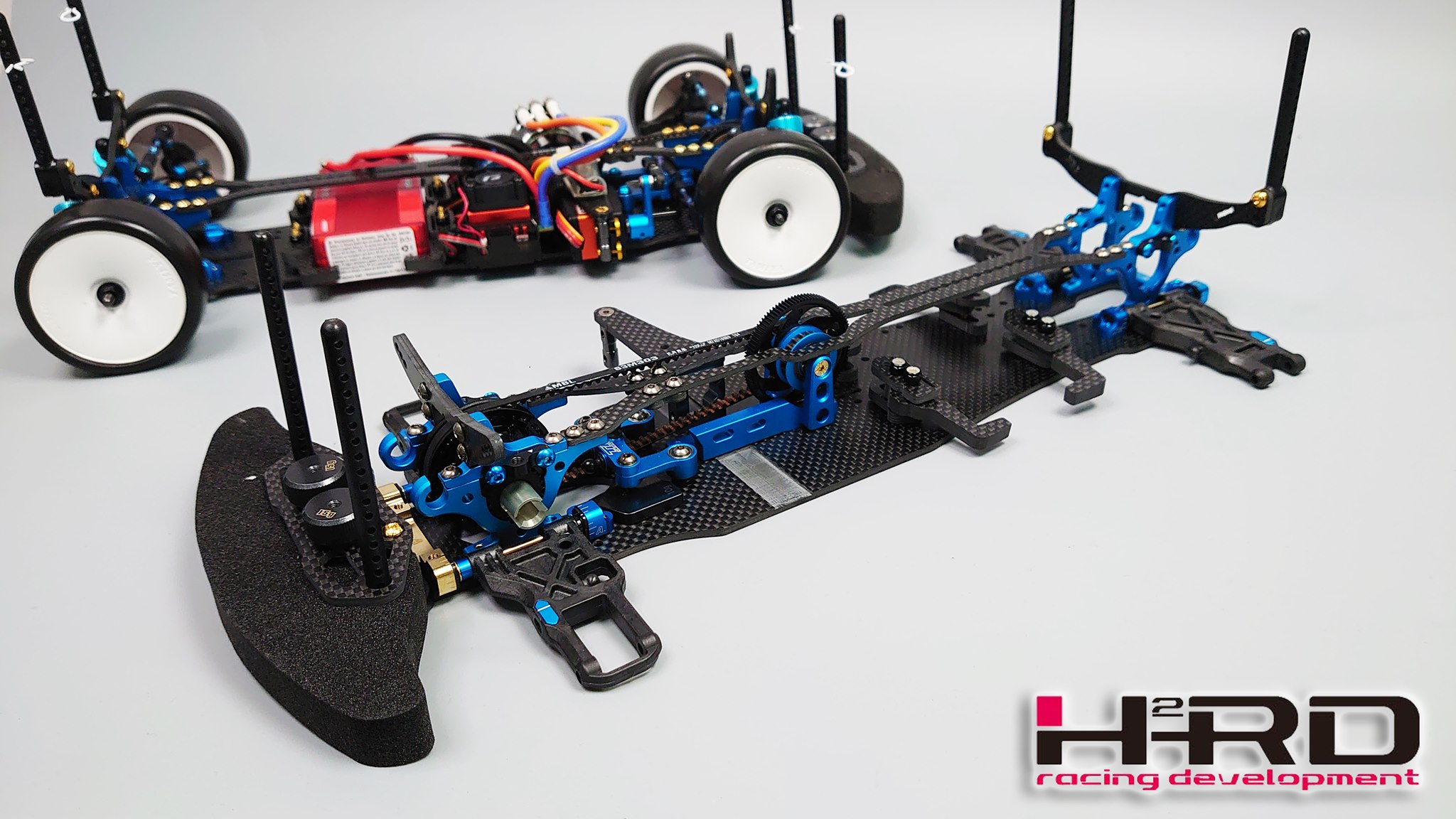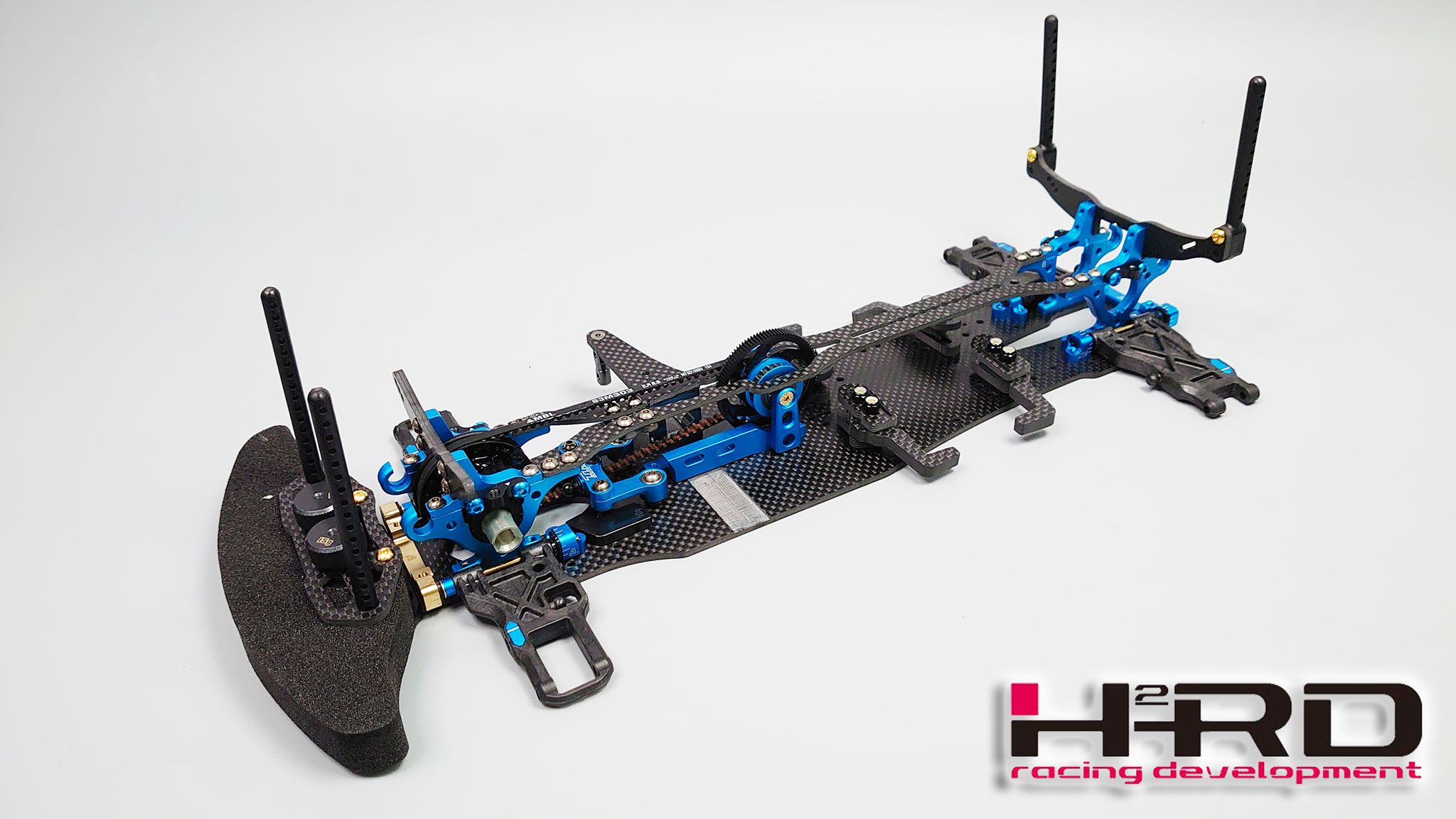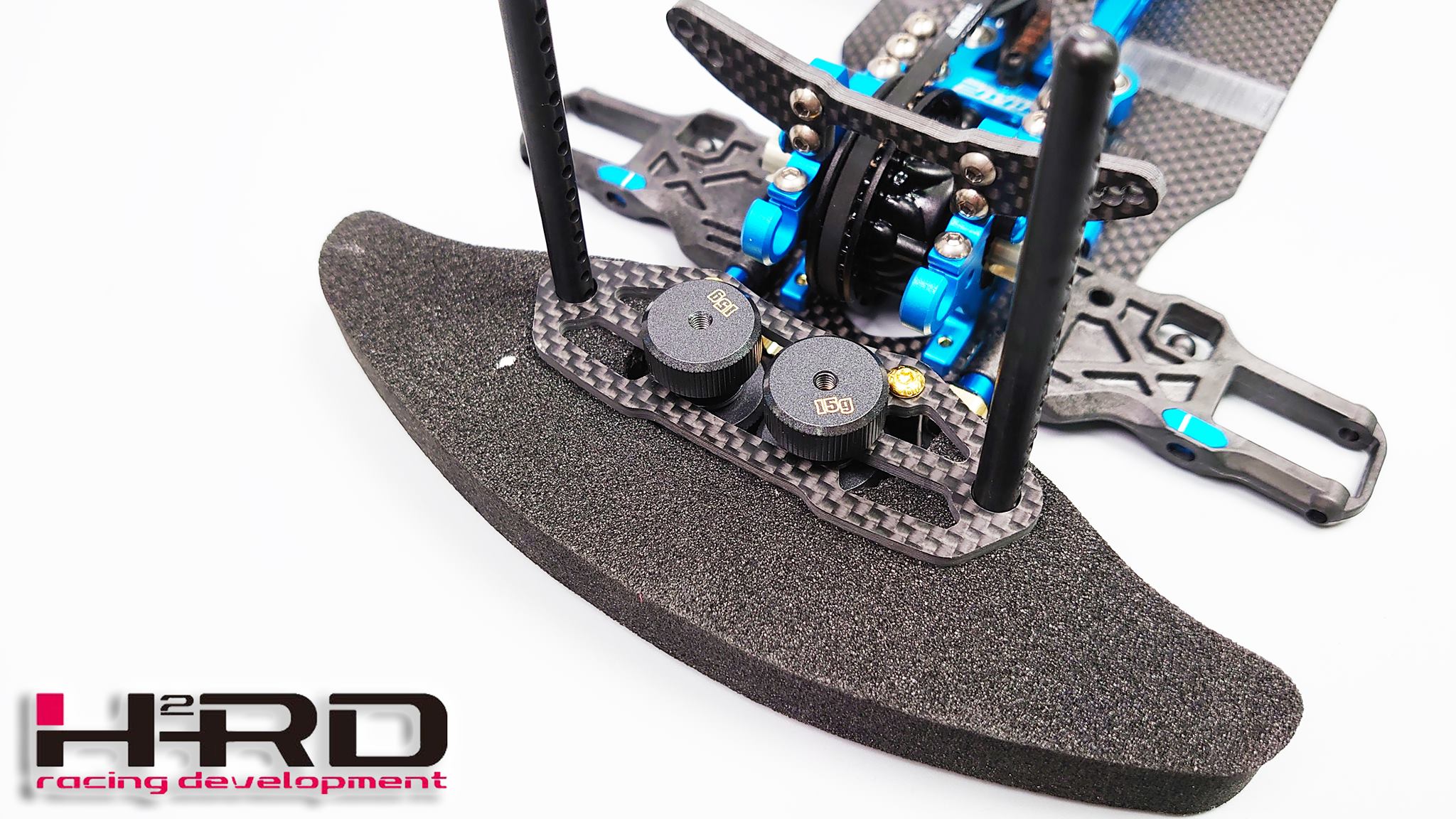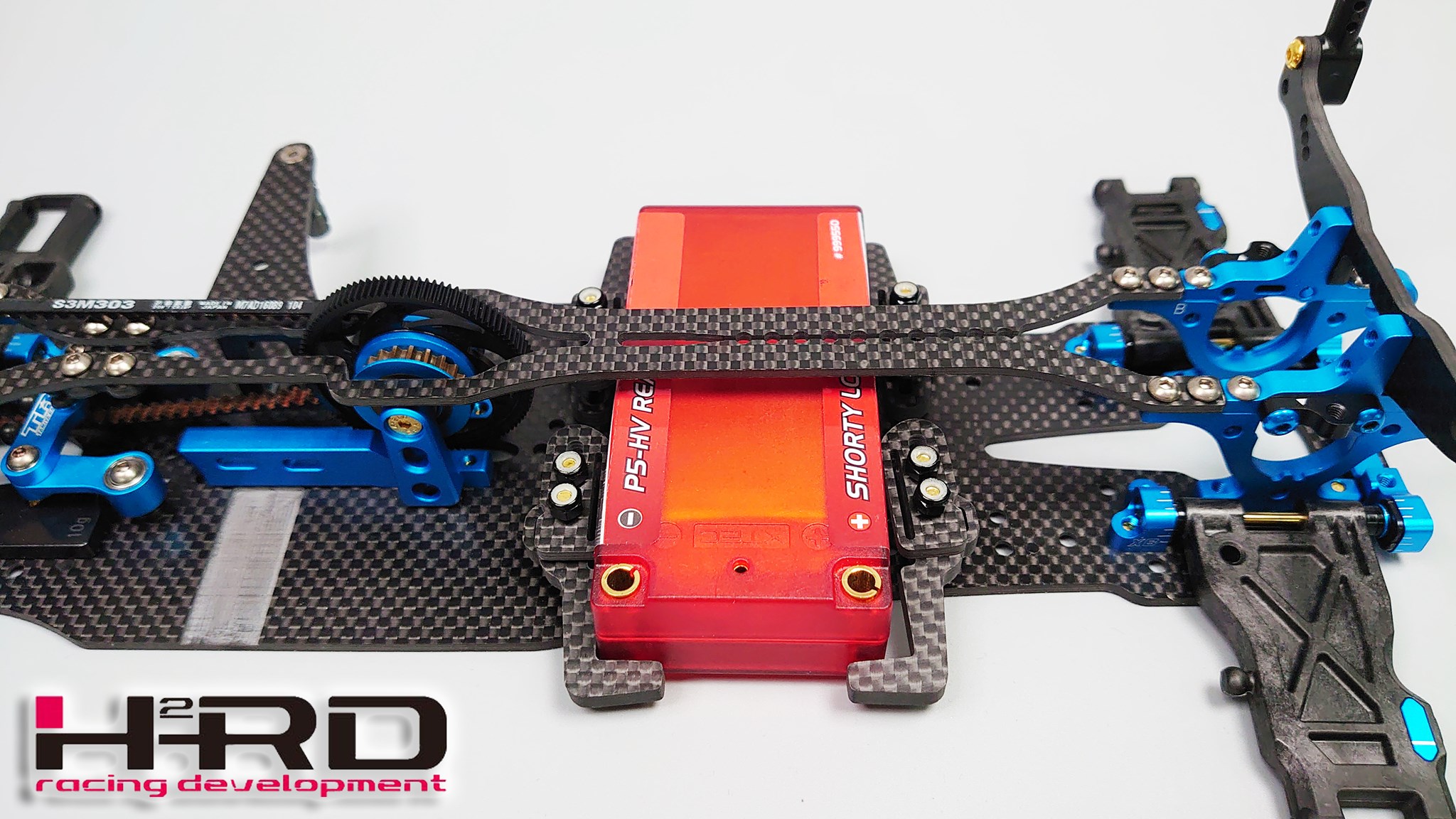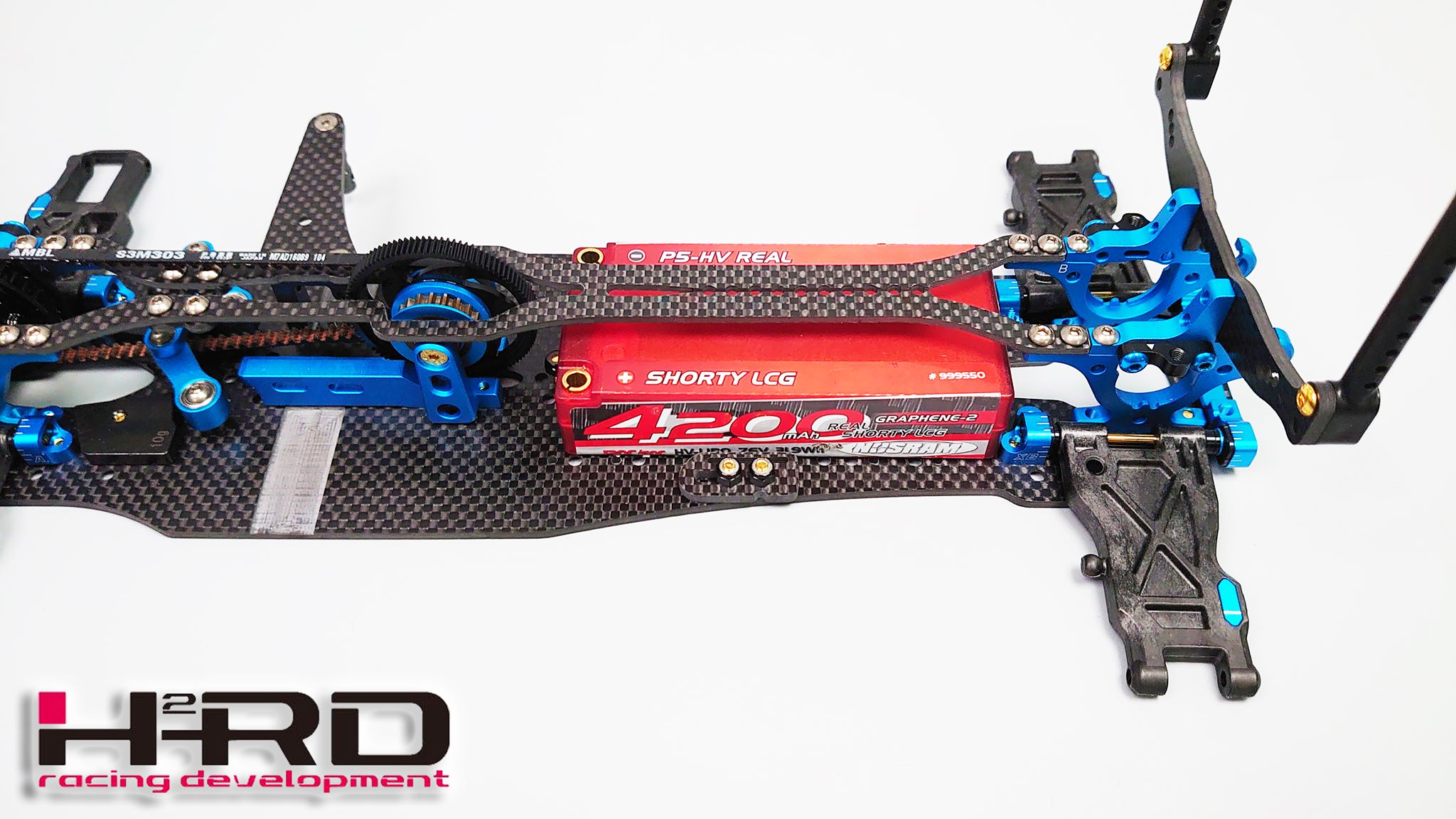 A new design FWD conversion kit from H2RD, by using the existing TRF419 series chassis and give you the ability to competitive with nowaday FWD chassis race car on market.

This FWD conversion kit suitable for TRF419/419X/419XR (419 need to use with our special bearing set). Motor and servo located at front position, using the MBL front belt, give you the beneficial of touring car stability while a front wheel drive driving style.
The conversion kit can equip with 419 or 420 suspension mount (Even the 416 suspension mount as well) and arm to fit your personal need, which including the new ARS for 420 from Tamiya (54887). Batteries position can be change according to your weight distribution need, in horizontal or vertical (Shorty batteries only and depends on personal setting). Holes on deck for chassis flex control, to fit different track surface and traction, from carpet to asphalt. A special design bumper plate, give you a ability of install different size of weight for front wheel traction control.
Kit come with the lower damper stay which fit for the Big Bore or SSBB damper from Tamiya. While you can choose the higher damper stay for fast corner track (Optional).
As FWD car need to use a 1M/50K gear differential grease in common, recommended to change to our optional pin to increase the durability. (Optional)
Kit comes with:
- All carbon fiber are Japan Torayca pure carbon fiber material
- 2.5mm chassis
- 2.0mm deck
- 3.0mm front and rear damper stay
- 3.0mm bumper plate
- Batteries holder (Come with screw)
- Aluminium Servo mount
- Japan made MBL front belt
Tamiya 419 chassis is not included in this kit.
Electronics are not included in this kit.
Weight are not included in this kit.
https://h2-rd.com/products/trf419-fwd-conversion-kit
Special bearing set for 419:
https://h2-rd.com/collections/trf419/products/special-bearing-set-for-trf419
Pin for 419 gear differential:
https://h2-rd.com/collections/trf419/products/steel-pin-for-trf419-gear-differential